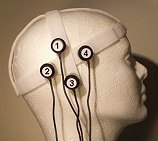 The 40 Hz modulated signal is based on the observation that a 40 Hz signal is evident in EEG recordings taken during normal, waking consciousness, and also during REM sleep. It doesn't appear in non-REM sleep. It's been called the "binding factor" for human consciousness, including states of consciousness.
This signal is based on the 40 hertz component seen in EEG readings. It appears when we're awake and when we're dreaming, but not in dreamless sleep. In other words, it's present whenever we're conscious. The name "binding factor for human consciousness" suggests that it's the activity which "holds it all together". The modulated 40 Hz signal is almost in sync with the brain's own binding factor, but not quite. It's just different enough to interact with it; to deflect it slightly. When that happens, it promotes altered states of consciousness.  This is the basis for the Shiva Neural System, for spiritual growth and psychic perception.
---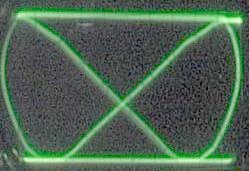 Oscilloscope display of a 40Hz signal.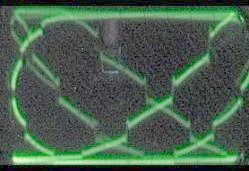 The same display of the Modulated 40 Hz signal
This signal is based on a pattern developed by Dr. M.A. Persinger, and is validated with empirical laboratory results obtained in his lab.


♦♦♦
The Shiva Neural Stimulation System is
$649.00  Plus Shipping
(Shipping – $20.00 in the USA & $40.00 for all other countries)
---
In the USA and Canada, you can order by calling 24/7  (Toll-Free)




(855) 408-7888




Read the

Terms and Conditions

before you call.
Legal: God Helmet Stimulation signals are based on the God Helmet signal templates licensed by Stan Koren and Dr. Michael A. Persinger.
The Shiva System and (it's sibling technology), the God Helmet does not prevent, diagnose or treat any medical disorders.
________
Gaia.com article on the God Helmet.

________
Review article by Dr. Michael Persinger:
Experimental simulation of the God Experience using the God Helmet

________
.
.
.