The

Shiva Neural Stimulation

God Helmet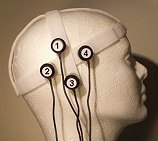 CONTACT US

Phone:
(855) 408-7888
---
You Can Also Send Us an Email.
♦♦♦
The Shiva Neural Stimulation System is
$649.00  Plus Shipping
(Shipping – $20.00 in the USA & $40.00 for all other countries)
---
In the USA and Canada, you can order by calling 24/7  (Toll-Free)
(855) 408-7888
Read the Terms and Conditions before you call.
Legal: God Helmet Stimulation signals are based on the God Helmet signal templates licensed by Stan Koren and Dr. Michael A. Persinger.
The Shiva System and (it's sibling technology), the God Helmet does not prevent, diagnose or treat any medical disorders.
________
Gaia.com article on the God Helmet.

________
Review article by Dr. Michael Persinger:
Experimental simulation of the God Experience using the God Helmet

________
.
.
.