Thanks are due to Dr. Michael Persinger for his extensive help in developing The Shiva Stimulation System. Persinger's Endorsement.
The

Shiva

Neural Stimulation

God Helmet

®
---


---

---

…
.
God Helmet News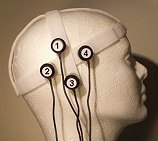 June, 2015
God Helmet Experiment Replicated by Independent Researchers (News Story).
December, 2015
Dr. M.A. Persinger releases a series ten blogs replying to his critics.
These cover a range of topics including replication, whether his work is based on epilepsy, the god helmet's magnetic field strengths, and other themes.
March, 2016
Persinger Publishes a comprehensive reply to a critical article: "Neuroscience for the Soul".
(Older Story)  A variant of the God Helmet was used to elicit an out-of-body experience in under six minutes (read the story) (opens in a new window)
♦♦♦
The Shiva Neural Stimulation System is
$649.00  Plus Shipping
(Shipping is $20.00 in the USA and $40.00 for all other countries)
ORDER SHIVA


INCLUDING

THE GOD HELMET HARDWARE AND SOFTWARE


NOTE: The God Helmet is one of the Configurations for The Shiva Neural Stimulation System.  It uses the Shiva God Helmet software.

In the USA, you can order by calling 24/7 

(Toll-Free)


(855) 408-7888
Read the Terms and Conditions before you call.


♦♦♦

Sacred Pathways: The Brain's Role In Religious and Mystic Experiences
By Todd Murphy
Foreword by H.H. the Dalai Lama
Foreword by Dr. Michael A. Persinger.
506 pages, paperback
Order HERE.

Sacred Pathways is the Principia ("book of basic principles" or "first work") of the scientific investigation of spiritual experiences. … Individuals who appoint themselves protectors of "true knowledge" may find this book disquieting." – Dr. M.A. Persinger
"In this book, Professor Todd Murphy recounts what he has discovered about the brain's role in religious and mystic experience; findings that interested readers will no doubt find illuminating" – H.H. The Dalai Lama
Legal: Shiva Neural Stimulation signals are based on the God Helmet signal templates licensed by Stan Koren and Dr. Michael A. Persinger. Shiva does not prevent, diagnose or treat any medical disorders.
Note: God Helmet is a registered trademark
The USPTO has given the THE GOD HELMET trademark serial number of 85799845.

.
.
.