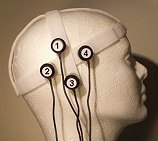 Shiva relies on four sound devices (included with the system), and they all have to be set to the same level. There is a tool to do this in the Shiva Player.
It allows you to set the volume for all four USB devices simultaneously.
The Shiva System takes care of its settings independently, so don't use the Windows volume control at all.

By default, the volume is set to 50%.  You can raise it up to 92%, the maximum.  If you set the volume higher than that, you risk distorting the signals, and that will lower the God Helmet's effectiveness.
Here's an image of the volume control panel.  To set the volume, enter the number at the bottom, and click "Set."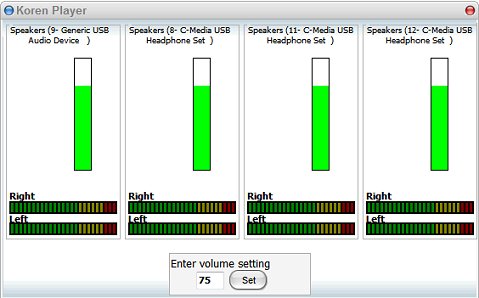 Click to view close-up.
♦♦♦
The Shiva Neural Stimulation System is
$649.00  Plus Shipping
(Shipping – $20.00 in the USA & $40.00 for all other countries)
---
In the USA and Canada, you can order by calling 24/7  (Toll-Free)
(855) 408-7888
Read the Terms and Conditions before you call.
Legal: God Helmet Stimulation signals are based on the God Helmet signal templates licensed by Stan Koren and Dr. Michael A. Persinger.
The Shiva System and (it's sibling technology), the God Helmet does not prevent, diagnose or treat any medical disorders.
Gaia.com article on the God Helmet.
.
.
.