The
Shiva Neural Stimulation Software

◊

ONLINE SOFTWARE DEMO

◊ 
C

LICK IMAGES TO VIEW CLOSE-UP.
Not all functions perform online – this demo is here so you can learn how it works.  It can't be used to run actual sessions.

Legal: Shiva signals are based on templates licensed by Stan Koren and Dr. Michael A. Persinger.
USING SHIVA WITH A LAPTOP

HOME
---
THE SCIENCE
---
PSYCHIC SKILLS & ALTERED STATES
---
ACCESS SESSIONS
---
SESSION DESIGN
---
SETTING UP SHIVA
---
ABOUT
You'll need two USB ports on your system to use Shiva with either a laptop or a desktop. Its strongly suggested that you have these ports on two different sides, so that each one is supported by its own "USB controller". It's possible that you may have to remove other USB devices when you are using Shiva, as bandwidth limitations may prevent you from using all four USB sound devices together with your other USB devices (like printers, cameras, networking connections, etc).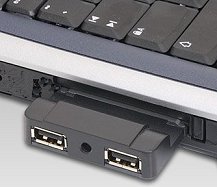 Many laptops have two USB ports on different sides of the computer, and are ready to use Shiva. Some will require additional hardware. Although there are several ways to add additional USB capability to a laptop, the simplest is with a PCMCIA card, which will let you add up to four USB slots to your laptop. Most computer shops have "PCMCIA USB cards", and they can be obtained from eBay through this link.

♦♦♦



In the USA, you can order by calling 24/7 

(Toll-Free)


(855) 408-7888
Read the Terms and Conditions before you call.