The
Shiva Neural Stimulation Software

◊

ONLINE SOFTWARE DEMO

◊ 
C

LICK IMAGES TO VIEW CLOSE-UP.
Not all functions perform online – this demo is here so you can learn how it works.  It can't be used to run actual sessions.

Legal: Shiva signals are based on templates licensed by Stan Koren and Dr. Michael A. Persinger.
Shiva and Desktop Computers
HOME


________
THE SCIENCE
________

________

PSYCHIC SKILLS & ALTERED STATES

ACCESS


SESSIONS

SESSION DESIGN

________

________

ABOUT

Contact Us




(Opens in a new Window

)

.
The Shiva System connects to your computer using two USB cables using two USB ports that aren't immediately next to each other.  This ensures that they aren't competing for the same resources.
Once your Audio and USB hardware is installed, you need to attach the coils.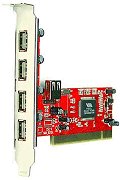 If your desktop computer doesn't have enough resources, you can use the USB card (like the one shown here) to add more USB resources to your computer.
This card (or one like it) is included with the Shiva System.

The Shiva System can also be configured for the God Helmet.
The Shiva System is $649.00 plus shipping
Shipping within the USA – $20.00
Shipping to all other countries – $40.00


In the USA, you can order by calling 24/7  (Toll-Free)
1-855-408-7888
Read the Terms and Conditions before you call.

Shiva does not prevent, diagnose or treat any medical disorders.
.
.
.
.
.