The
Shiva Neural Stimulation Software

◊

ONLINE SOFTWARE DEMO

◊ 
C

LICK IMAGES TO VIEW CLOSE-UP.
Not all functions perform online – this demo is here so you can learn how it works.  It can't be used to run actual sessions.

Legal: Shiva signals are based on templates licensed by Stan Koren and Dr. Michael A. Persinger.
SESSION TO STOP UNWANTED EFFECTS
This session is a 20 minute session that applies the hippocampal and amygdala signals, one after the other. It is suggested for use with only two or four coils. Set up the coils so that they have opposite polarities, and apply them with one or two coils over each eye.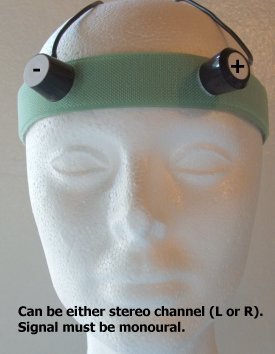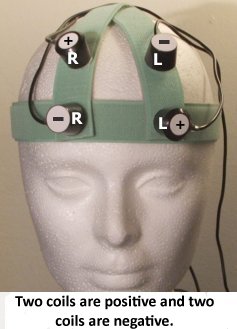 Unlike normal Shiva sessions, this one treats both sides of the brain the same, making it possible to stop effects that are dominated by one side of the brain. This includes most unwanted effects.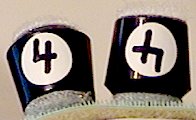 This illustration shows opposite polarities for the two coils
To use this signal, you should disconnect the USB sound devices, and set the player feed the signal to your default sound card (the one that was installed in your computer when you bought it). This will be easier if you have a 'headphone extension cord' but if you don't, the only inconvenience will be having to sit close to the computer while you run the session. The session is 20 minutes, and can be run twice, if necessary. It is not suggested that you run it three times.
For more information, contact tech support
20 Minute Hippocampal And Amygdala Session
(This is not a working link.  This is where you click to run the session in the software.)

♦♦♦



In the USA, you can order by calling 24/7 

(Toll-Free)


(855) 408-7888
Read the Terms and Conditions before you call.