Shakti does not Diagnose, Treat or Prevent Medical Disorders. No Statements about Shakti For Windows have been evaluated by the FDA.
Contact


Us.


(Opens in




a new




Window)




_____

_____

(Opens in a new Window)

.
ORDER THE 8 COIL SHAKTI HERE.
The order link is at bottom of this page.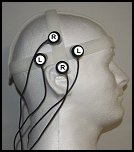 ⊕ Use with care.
⊕ Use only the suggested session designs.
⊕ Do not use If You Have a History of Epilepsy, Migraine headaches or if you have a damaged or compromised Brain.
⊕ If you have any kind of psychiatric or mental disorder, or if you are taking psychiatric medications, ask your doctor or psychiatrist if it's OK for you to use Shakti.

⊕ If you are ambidextrous, you may need to accept some limitations. (link opens in a new Window)
⊕ Do not use if you do not understand English.
⊕ Do not use if you are less than 18 years of age.
⊕ Do not use it at the same time as other mind-machines, or in combination with alcohol or stimulants.
⊕ Only use with Magnetic Coils – do not use with electric current.
⊕ Use at your own risk.  Use with care.

NOTES:
  – If you are producing or own patent rights to any neural stimulation technology, contact the software author for a trade license before you order.
  – A few people (about 2%) have experienced mild headaches using this technology. They have been relieved using common headache remedies.  These have been associated with the hippocampus signal. They are usually not headaches, but rather sensations of pressure.  Lower the volume (field strength) in the Shakti Signal Generator by 1/3 in the unlikely event that they appear for you.
 – Software author reserves the right to reproduce any and all reports, tech support e-mails, and other communications subsequent to use of the software. Your name and e-mail address will never be revealed.

– Please report any unexpected or unwanted effects to the webmaster.
– Also works on Macs using the Virtual Box emulator.
– Good Sound Card. ~ If you aren't sure, order with the USB sound device option.
– Internet explorer V. 4 or later (Included with Windows 10 and Windows 11)
– Read the End-User License agreement for important information about your use of this software.
– All units are guaranteed against defects in workmanship for one year.
– The 8 Coil Shakti carries a 30 Day Money back Guarantee (Terms).
System Requirements:
Windows XP, 2000, VISTA, Windows 7, Windows 8 or Windows 8.1, Windows 10 or Windows 11.
__________
ORDER NOW:
__________
USA Shipping – $12.50
International Shipping -$25.00

Complete instructions are embedded in the software.  Tech Support is Available.
______________________
In the USA or Canada, you can order by calling  (toll-free):
855-408-7888