Shakti does not Diagnose, Treat or Prevent Medical Disorders. No Statements about Shakti For Windows have been evaluated by the FDA.
Contact


Us.


(Opens in




a new




Window)




_____

_____

(Opens in a new Window)

.
Western Union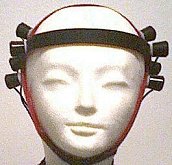 The vendor will reply to your email with some information western union will ask for. Then you go to their website and follow the steps. You'll receive a confirmation code. Email it back to us. When we get your valid code, we will be able to receive your payment. With that, you will have placed your order.
Western Union encourages you to contact the recipient for any funds you send through them before you make a payment. That's why this process begins with email contact.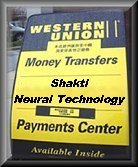 Click HERE to pay with your credit card using Western union.
You can pay with cash at any one of the 225,000 Western Union locations worldwide.
Western Union Website (Opens in a new Window)
Western union is not free to use for making payments – the exact fee will depend on your location. Use Western Union only if you cannot use PayPal.
_____
Complete instructions are embedded in the software.  Free Tech Support is Available.
_____
8 Coil Shakti – $285.00
Shipping – (USA) $12.50 (International) – $25.00.
_____
In the USA, you can order by calling  (toll-free):
855-408-7888
By calling this number, you agree that you understand and agree to the terms of sale, listed HERE.
Read them before you order.
_____
Email Your Questions About The 8 Coil Shakti
Contact Us
_____
30 Day Money Back Guarantee.
Refund terms and conditions
_____
Legal: Templates for many signals are licensed for use with Shakti For Windows by Dr. M.A. Persinger and Stan Koren.
.
.
.
.
.
.
.
.