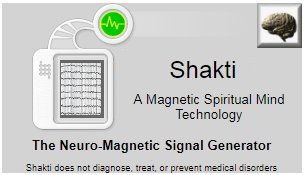 Main




________

________

________

FAQs




________

________

________

.
Page for Investors




Shakti and Shiva Neural Technologies are owned by their developer.
If you are interested in these technologies as an investor, you are welcome to use the email link below or the Contact page to make an inquiry.
Shakti's patent and copyrights are irrevocably licensed by the developers of the first generation of this technology, who fully and publicly acknowledge Shakti as an independent invention, and who have permanently licensed the signals to the inventor of Shakti and Shiva Neural Stimulation devices.
'Buying out' or 'partnering' Shakti will be more than a commercial venture. Those who are interested in this technology as investors should have some interest in spirituality and science & technology, or have people in their organization who are.
The inventor and developer of Shakti will remain available to participate in its further development, irrespective of the structure of investor participation.
Because of the unusual nature of these technologies, an investor will need both an interest in spirituality and investment capital, and should expect some preliminary discussions.
Investors will be interested to know that a "God Helmet" experiment has been replicated, despite claims to the contrary.
_________
In the USA and Canada, you can order by calling
(Toll Free)
(855) 408-7888
By calling this number, you're saying that you understand
and agree to the terms of sale.   Read them before you order.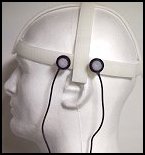 2 Coil Shakti – 85.00
4 Coil Shakti – 140.00
Shipping
(USA) $5.00
(International) – $9.00
.
.
.
.
.
.
.