Chris (Glaucus, Horizon) R. Murphy (1957 – 1982) Memorial Page.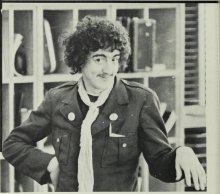 Gay activist, folk-singer, leader in Liberal Religious Youth (UUA), & author of "The Lavender Thumb" for the Boston Gay Community News.
Bedford High School (MA) – Evergreen State College (WA) – Gay Community News (GCN) – Liberal Religious Youth ( LRY ) – Held world's record for seeing "Harold & Maude" in the theater (over 300 times).
Chris was influenced by Groucho Marx as much as Cat Stevens, Donovan, and Melanie. His most popular songs were "Yesterday's Cabbage" and "Honest to God, I'm Gay". His later work had a deeper, more 'soul searching' quality, while his earlier songs were more funny and shocking. Of his hundreds of songs, only the handful presented here survive. If you have any material that belongs on this page, please don't hesitate to send it HERE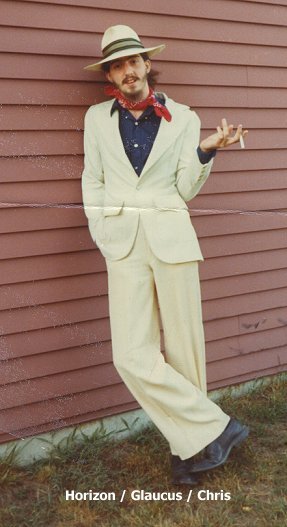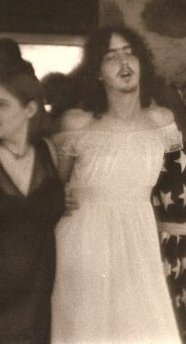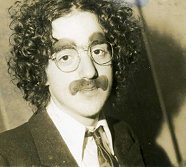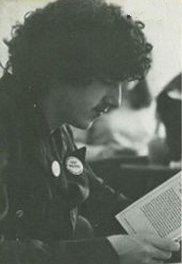 Most of the songs below were recorded by S.K. Deitch in 1982. All music and lyrics are free to use and perform. All rights reserved for recordings.

Yesterday's Cabbage! (2:26) DOWNLOAD

Honest to God – I'm Gay.  (2.26) DOWNLOAD
Youtube 3rd party video (Opens in a new Window):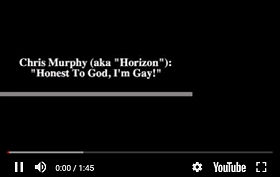 Honest to God – I'm Gay (2) (1:42) (older recording, different style) DOWNLOAD

The Saga of Timmy Tune (7:16) DOWNLOAD

Spiral Staircase (3:44) DOWNLOAD
.

.
Lady Leila (2:03) DOWNLOAD
.

.
Game of the Gods (4:10) DOWNLOAD
.

.
Caught in the void (3:56) DOWNLOAD
.

.
Brother (4:32) DOWNLOAD

"ALICE"
Alice, where are you going?
Upstairs, to take a bath,
Alice, with legs like toothpicks,
And a neck like a giraffe-raf-raf-raf-raf-raf-raf-raf!
Alice got in the water,
Alice pulled out the plug,
Oh my gracious! Oh my soul!
There goes Alice down the hole!
Alice, where are you going?
Glub, glub, glub…
Pictures below from Bedford High School Yearbooks, 1974-1975